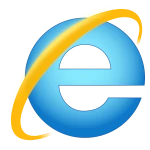 Supporting old technologies is frustrating for web developers, we all want to use new features and the latest tools.
"Only" 5% of website traffic is coming from people using Internet Explorer
Even Microsoft say people should upgrade
Supporting additional browsers costs time and money.
Why should we do it ?
Read more ...